Information and course reservation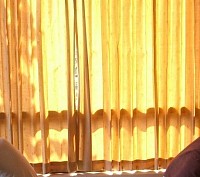 Curtains in a classroom
To contact us by email, please fill out the form below 
A new beginner's course starts every Monday of every week (all year long) and runs for 2 weeks.
For registration or questions about the courses:
We are always happy to assist you.
If you are in town, you can call us or drop by the school so we can show you around and you can get a feel of what we have to offer.
Office hours are from Monday to Saturday, from 08:00 to 17:00 (closed on Sunday)
You can also contact us by phone: +66 (0)53 262 574

Traditional Thai Massage Beginner's Course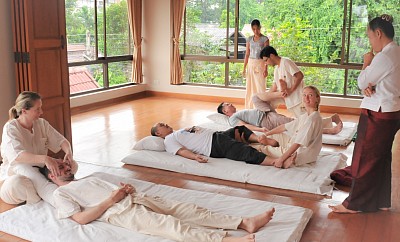 The Beginner's course
This is the foundation upon which all Thai Massage courses are based, and without a strong foundation it is difficult to progress in this healing art. 
If you have no prior experience of Traditional Thai Massage 
You have found the right place to start along your path. The beginner's course is a strong and rich foundation on which further study can be built. 
If you have studied Thai massage with another school or with another teacher,
You are most welcome. We recommend that you take the course described this page before considering one of our Advanced courses.