Advanced Thai Massage Training
For your convenience, we have created a website entirely dedicated to our Advanced Thai Massage courses.
Our advanced courses website focuses on specific aspects of Thai Massage and is designed for experienced students and practitioner.

On this dedicated website, you will find information about all of the advanced courses that are run by Sunshine Massage School covering advanced topics in Thai traditional Massage.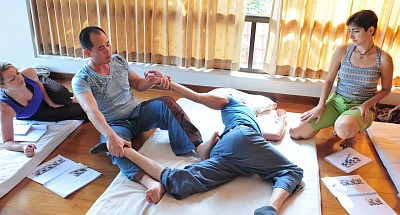 Advanced stretches class with Yan at Sunshine
Direct links to the dedicated page on the Advanced courses site.
You will find more information about each of the courses offered.
The traditional way:
Experience has shown us, and our students have told us, that one of the best ways to start advanced teaching is actually to repeat the beginner's course. 

Traditional Thai Massage Beginner's Course
The Beginner's course
This is the foundation upon which all Thai Massage courses are based, and without a strong foundation it is difficult to progress in this healing art.
If you have no prior experience of Traditional Thai Massage 
You have found the right place to start along your path. The beginner's course is a strong and rich foundation on which further study can be built. 
If you have studied Thai massage with another school or with another teacher,
You are most welcome. We recommend that you take the course described this page before considering one of our Advanced courses.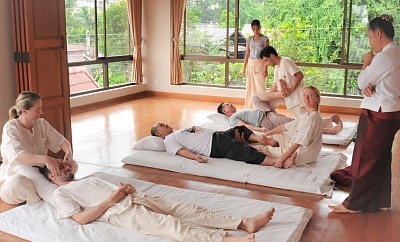 Special workshops organized by Sunshine School in Chiang Mai, Thailand.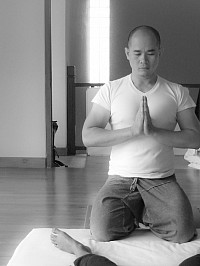 Workshops for advanced massage practitioners, Bodyworkers, and Therapists in Chiang Mai.
We all feel the need for support, discipline and practice at times.
We need to take care of ourselves in the same way that we help our clients to care for themselves. This is required to successfully promote a holistic approach to healing.

For your convenience we have gathered, on one dedicated site, all the bodywork workshops that are not, or are only partially Traditional Thai Massage, but are facilitated by Sunshine Massage School, right here in Chiang Mai.